The following employment opportunity is available on contract:
Director, Qualifications and Recognition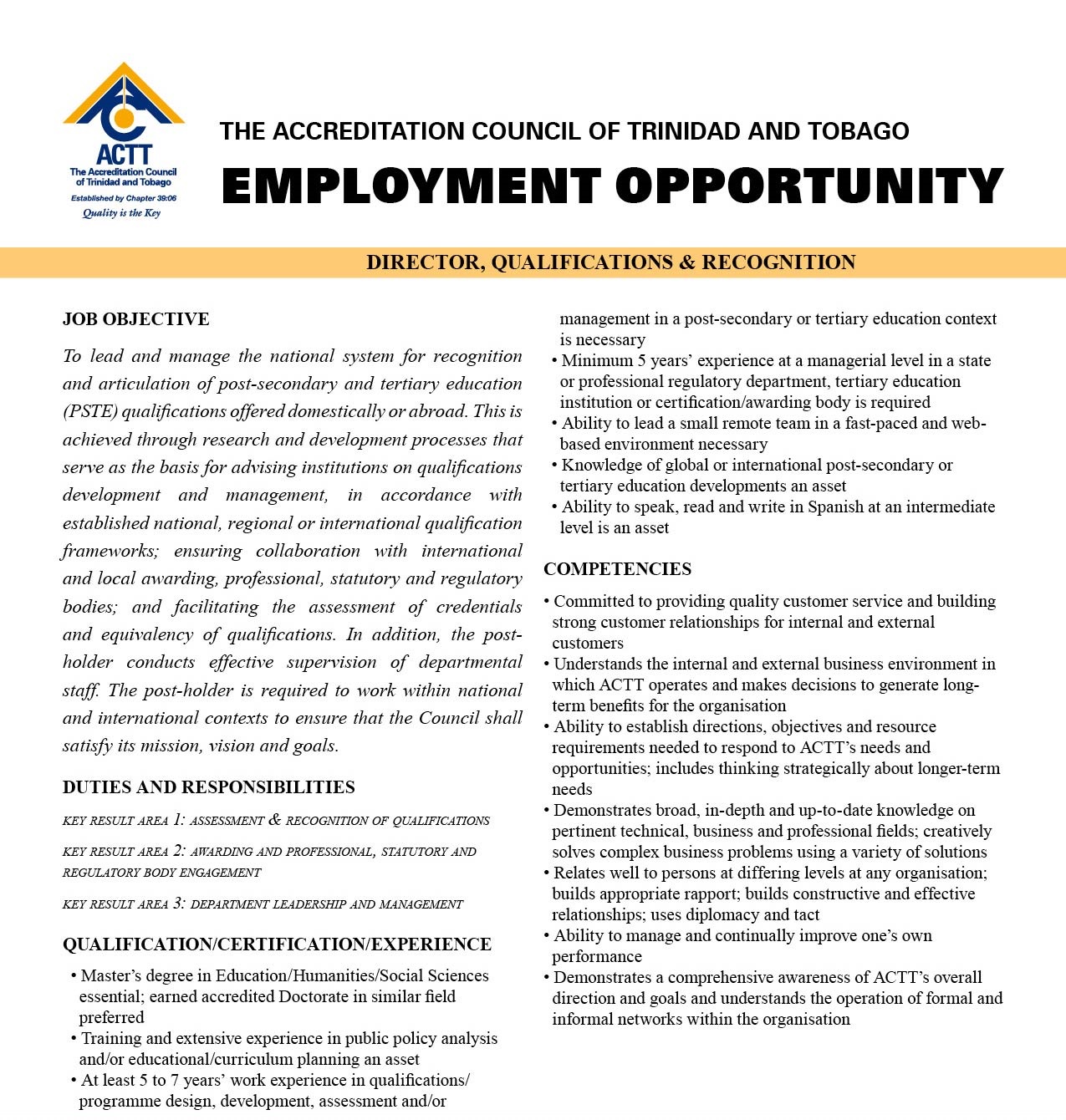 Please click on the link provided to complete the ACTT job application form.

Deadline for submission: April 12, 2021.
Click here to complete the form
If you have any challenges while completing the form contact, us via e-mail at vacancy@actt.org.tt
Unsuitable applications shall not be acknowledged.