ACTT's Organisational Culture Recognition Award Ceremony
On December 13, 2019, ACTT recognised staff members for their outstanding contributions to the goals, objectives and efficient operations of ACTT over the last 10 years and also those that contributed positively to the organisational culture of ACTT.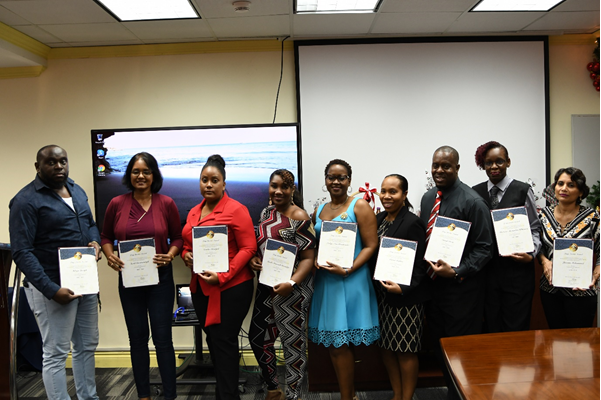 Recognising ACTT staff members for 10 Years of service.
Organisational Culture Recognition 2019 Awardees
Winners of the Organisational Culture Recognition Award 2019, Marissia Alexander-Wilkinson (left) and Nekeisha Nelson( right) stand with Director, Accreditation and Quality Enhancement, ACTT (left) and the Executive Director, ACTT (right).